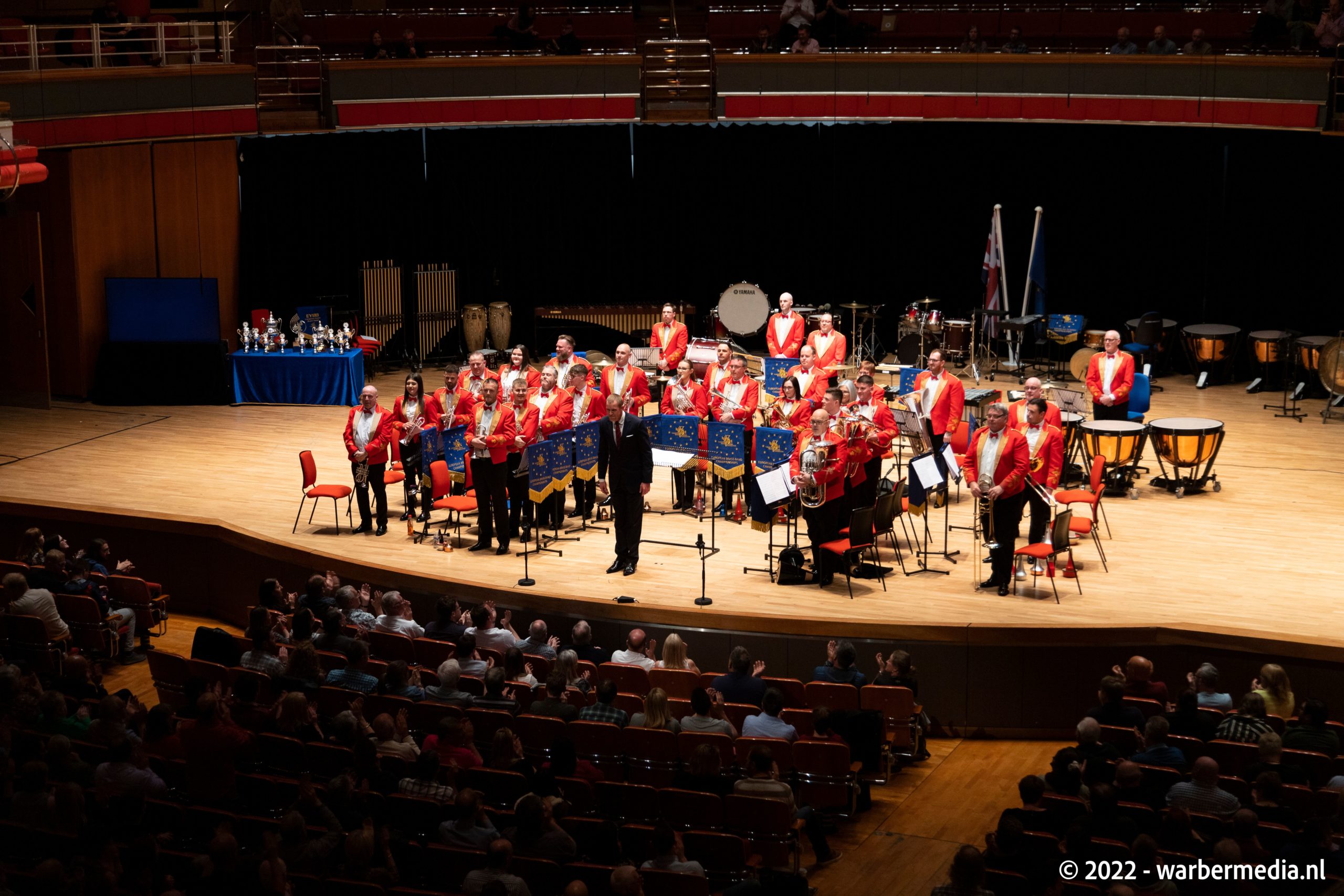 The European Brass Band Association is pleased to announce the line-up of bands for the 44th European Brass Band Championships in association with World of Brass, in Malmö.
A total of 32 bands will take part in this year's championships, which for the first time is being held in Sweden. The line-up shows that we are truly back after the pandemic!
Championship section
The EBBC 2023 Championship section is running at capacity, with 14 bands.
Defending champions Cory Band will be joined by Tredegar Band from Wales. Black Dyke Band will represent England, and from Scotland, the Whitburn Band will take the stage in Malmö Live. The Scandinavian countries will be represented with Göta Brass Band from Sweden, Lyngby-Taarbaek Brass Band from Denmark, and Eikanger-Bjørsvik Musikklag.
The Italian Brass Band is back in the EBBC after the pandemic. They were last seen in Montreux 2019. The R.E.T. Brass Band will represent Austria for the first time in the championship section. With a line-up that also includes top-bands such as 3BA Concert Band (Germany), Brass Band Treize Etoiles (Switzerland), Festival Brass Band (Belgium), Hauts-de-France Brass Band (France) and Soli Brass (Netherlands) it promises to be an exciting, high quality championship section.
Challenge section
For the second time we find Malaga Brass Band from Spain in the Challenge Section. They will be joined by Aukštyn LT from Lithuania, Brass Band Überetsch from Italy and Laganvale Metal Technology Band from Northern Ireland.
European Youth Brass Band Competition
Since it was established at Perth in 2014, the European Youth Brass Band Contest is a proven and well-loved part of the European event. This year's youth competitions has a record number of 14 competing bands. Defending champion in the Development Section, Wardle Academy Youth Band (England), will compete against Aukštyn (Lithuania), Elland Silver Youth Brass Band (England), Jugend Brassband Südtirol (Italy), PotzBlech (Germany), Smørås Skolemusikk (Norway) and the South Wales Youth Band (Wales).
We see seven bands participating in the Premier Section on Sunday 7 May in Malmö Live.
Defending champion Catch Basin Brass Band (Austria) will compete against Brass Band Sklepučini (Lithuania), Liberty Brass Band Junior (Switzerland), N.P. B.B. Brass Band of the Conservatoire 'N. Piccinni' of Bari (Italy), the Swedish Youth Brass Band (Sweden), The National Youth Brass Band of Denmark (Denmark) and Youth Brass 2000 (England).
EBBA President, Ulf Rosenberg, comments: "It's great to see the movement in Europe still developing and returning in high numbers after the pandemic. We are looking forward to all the performances, set tests and own-choice pieces, at the 44th EBBC in Malmö."
"It is also impressive that Italy, a relatively "new" brass band country, this year will have bands in all the different sections. And that Lithuania, who will host the European event next year in Palanga, is represented by three bands. Gathering in Malmö for friendly and peaceful musical rivalry, in challenging times, is more important for Europe than ever", Rosenberg
EBBC Championship Section
| | | |
| --- | --- | --- |
| 3BA Concert Band | Corsin Tuor | Germany |
| Black Dyke Band | Nicholas Childs | England |
| Brass Band Treize Etoiles | Frédéric Théodoloz | Switzerland |
| Cory Band | Philip Harper | Wales |
| Eikanger-Bjørsvik Musikklag | Florent Didier | Norway |
| Festival Brass Band | Steven Verhaert | Belgium |
| Göta Brass Band | Michael Thomsen | Sweden |
| Hauts-de-France Brass Band | Luc Vertommen | France |
| Italian Brass Band | Giuseppe Saggio | Italy |
| Lyngby-Taarbaek Brass Band | Glenn Van Looy | Denmark |
| R.E.T. Brass Band | Andreas Lackner | Austria |
| Soli Brass | Anne van den Berg | The Netherlands |
| Tredegar | Ian Porthouse | Wales |
| Whitburn Band | Paul Holland | Scotland |
EBBC Challenge Section
| | | |
| --- | --- | --- |
| Aukštyn LT | Piet Visser | Lithuania |
| Brass Band Überetsch | Johann Finatzer | Italy |
| Laganvale Metal Technology Band | Keith Anderson | Northern Ireland |
| Málaga Brass Band | Víctor Eloy López Cerezo | Spain |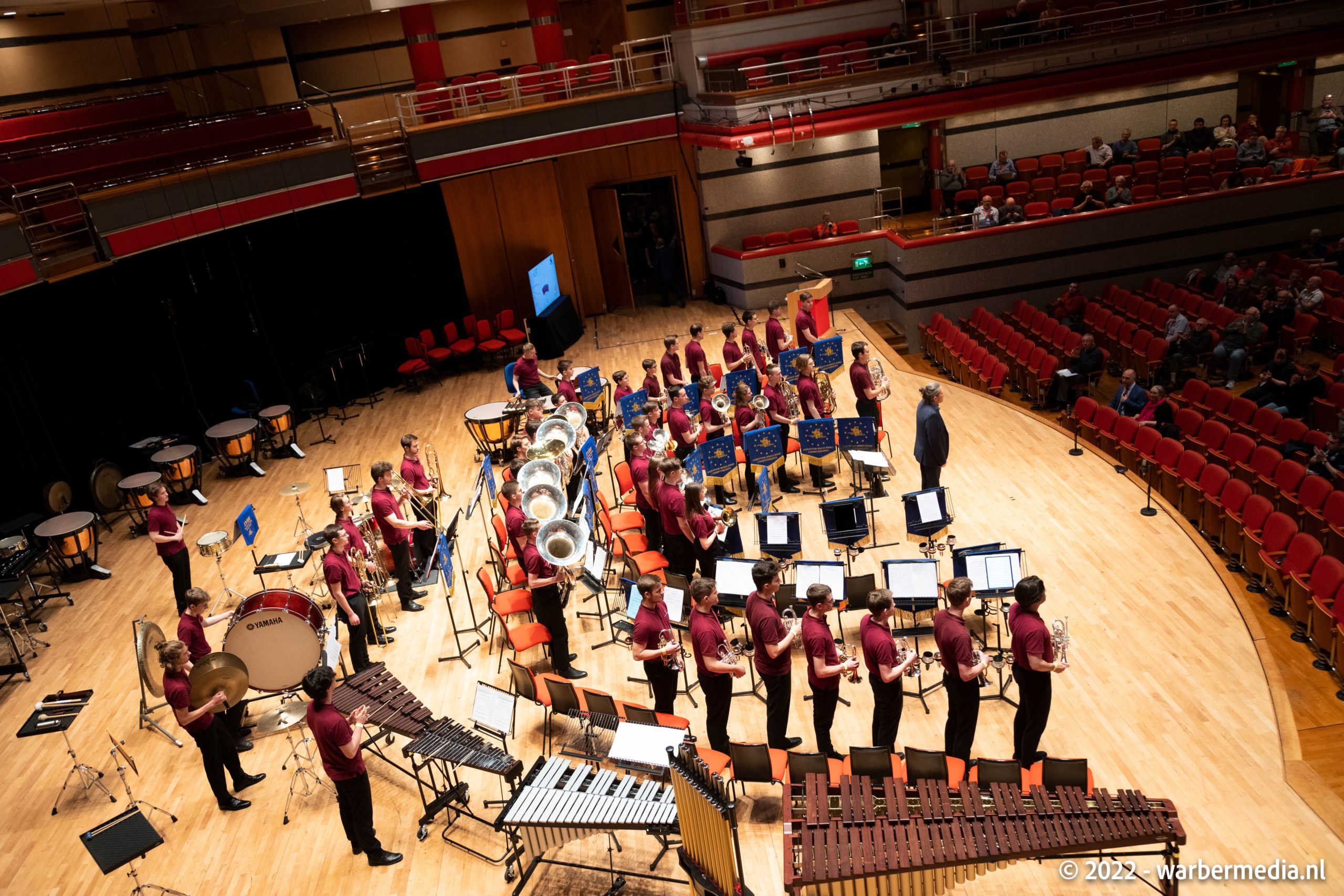 EYBBC Development Section
| | | |
| --- | --- | --- |
| Aukštyn | Remigijus Vilys | Lithuania |
| Elland Silver Youth Brass Band | Samantha Harrison | England |
| Jugend Brassband Südtirol | Johann Finatzer | Italy |
| PotzBlech | Hans Jacob | Germany |
| Smørås Skolemusikk | Magnus Brandseth | Norway |
| South Wales Youth Band | Angela Westacott | Wales |
| Wardle Academy Youth Band | Lee Rigg | England |
EYBBC Premier Section
Brass Band Sklepučini

Vilmantas Vapsva

Lithuania

Catch Basin Brass Band

Prof. Andreas Lackner

Austria

Liberty Brass Band Junior

 Matthias Keller

Switzerland

N.P. B.B. Brass Band of the
Conservatoire 'N. Piccinni' of Bari

M° Antonio Legrottaglie

Italy

Swedish Youth Brass Band

Berit Palmquist

Sweden

The National Youth Brass
Band of Denmark

Stig Mærsk

Denmark

Youth Brass 2000

Christopher Jeans

England