Congratulations Thibaut De Bondt – Baritone from Belgium, Simon Gabriel – Cornet from Switzerland and Jonas Florin Elmiger – Marimba from Switzerland.
They convinced our distinguished team of adjudicators Glenn van Looy, Camilla Søderstrøm Tveit and Simone Rebello. The soloists each will perform a concerto in the final accompanied by Concord Brass Band. The final will be held on Wednesday 3 May, 19h in Palladium Malmö with Concord Brass Band. Followed by a Gala Concert with the European Youth Brass Band 2023.
We wish them a lot of success on Wednesday!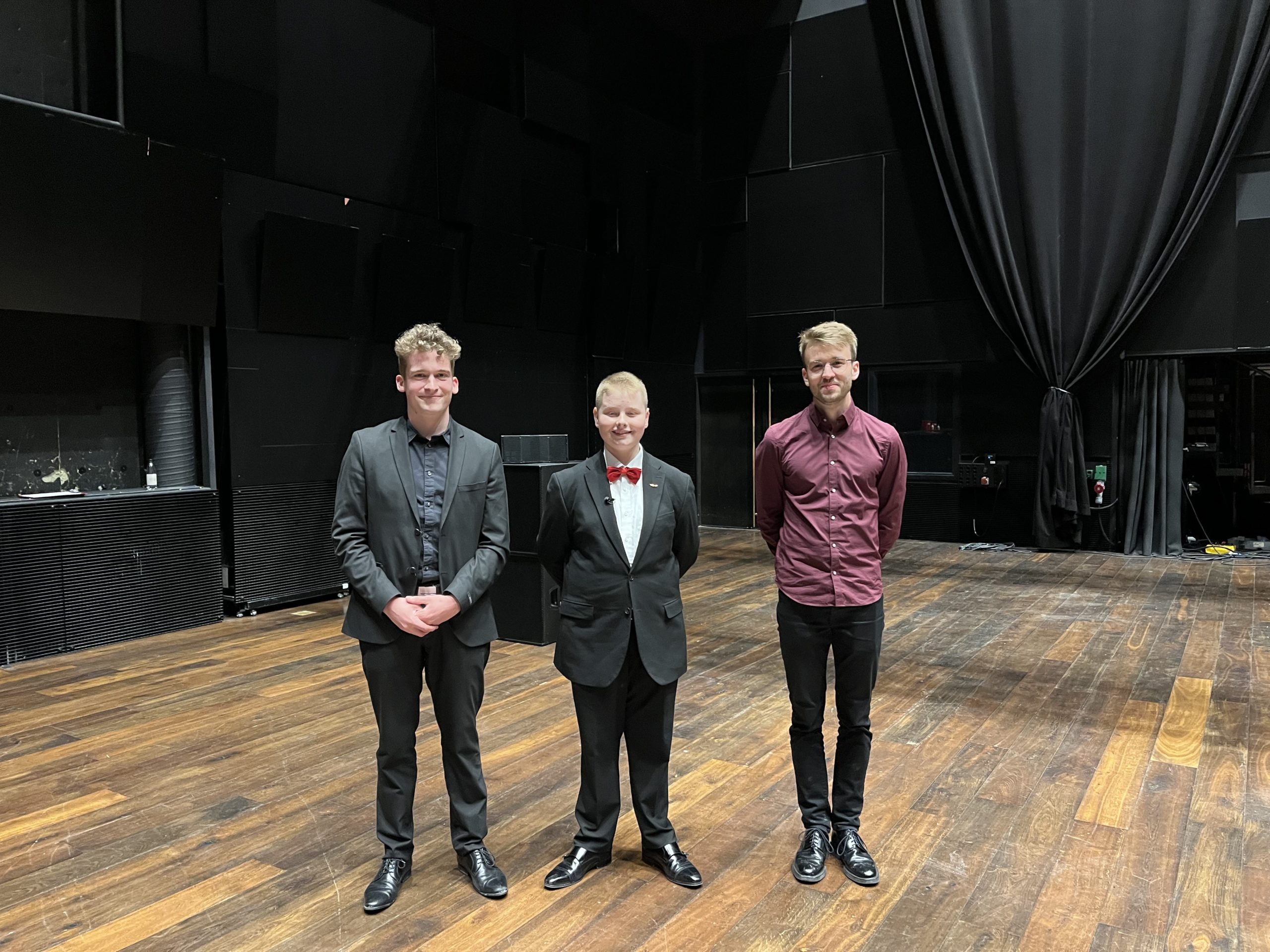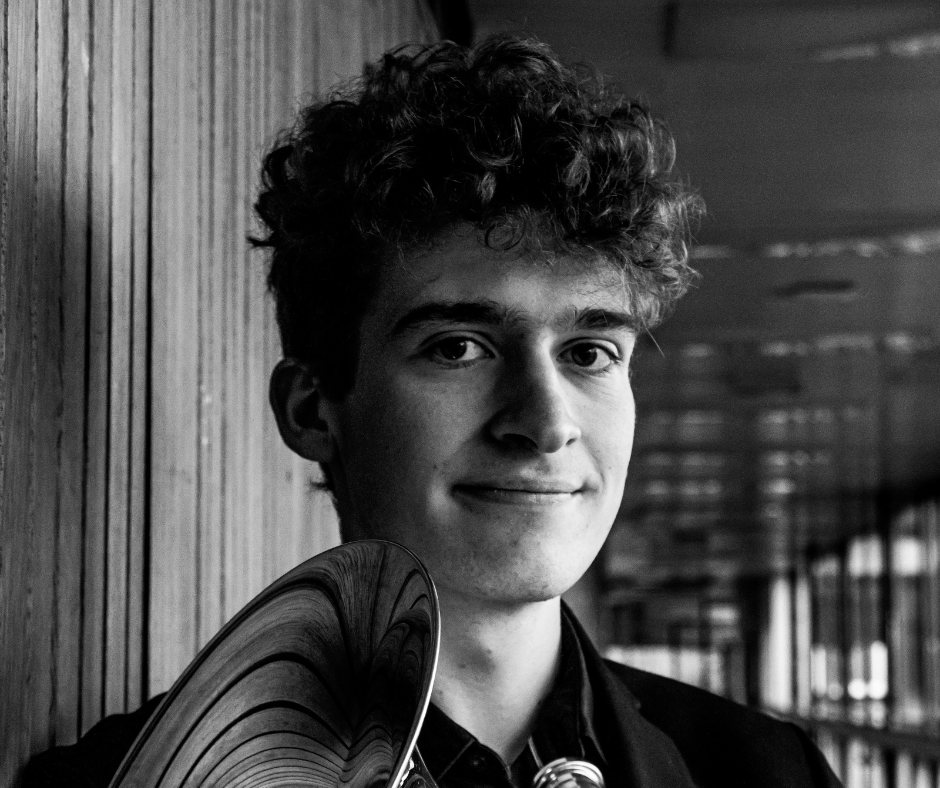 Thibaut De Bondt – Baritone (Belgium)
Thibaut De Bondt is a third-year student at the Royal Conservatoire of Antwerp, where he and his baritone make up part of the brass department. His interest in music started early: at only 6 years old he started his journey at the school for Music and Drama Willebroek. He started playing the cornet under the teachings of Frans Violet – conductor of Brassband Willebroek – before switching over to baritone, the instrument that ultimately stole his heart. He continued taking lessons under both Frans Violet and Jonas Violet and in 2020 he started his education at the Royal Conservatoire, where he blossomed under the tutelage of Kevin Van Giel. He joined Brassband Willebroek (current winners of the World Music Contest) and made his way to the first baritone seat. In 2022 he participated in the Gran Premio Povoletto where he secured second place.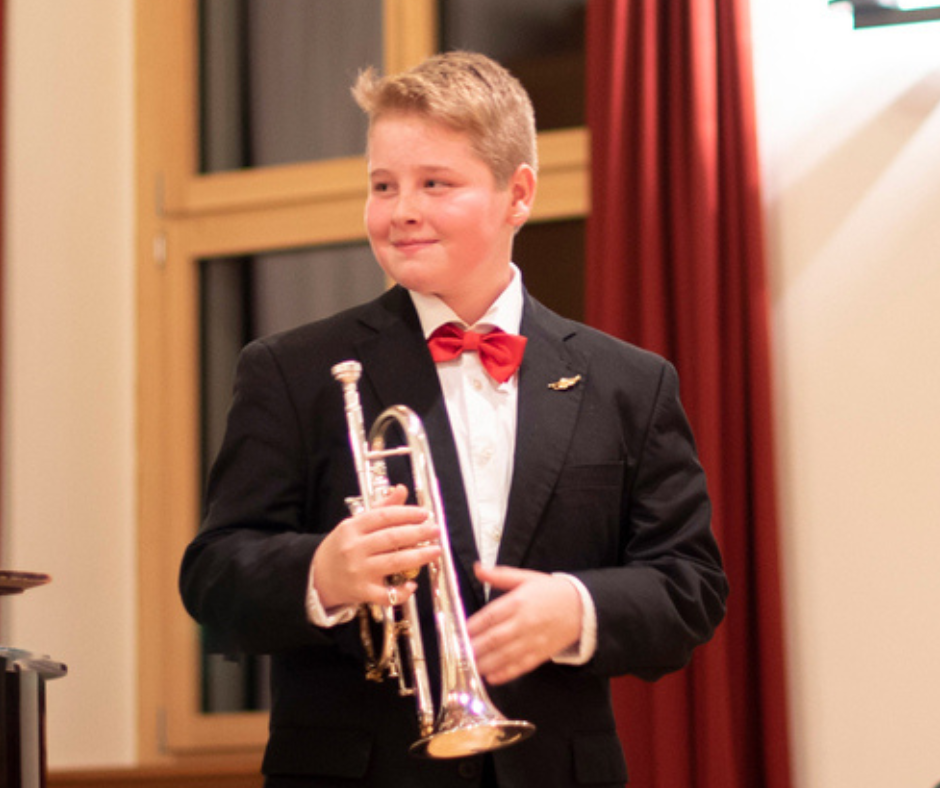 Simon Gabriel – Cornet (Switzerland)
Simon Gabriel was born on June 9, 2008 as the second son of a farming family in S-chanf. At the age of six he wanted to emulate his brother and also picked up the trumpet. Luckily, the Oberengadin music school sent their music teacher Ludwig Anton Wilhalm to S-chanf to take care of the young wind player. Simon Gabriel is a member of the following formations: Jugendmusik S-chanf, wind quartet MOTRE, youth wind orchestra Graubünden, Alpina Brassband Innsbruck, Graubünden Brassband and soloist with the Jungesinfonieorchester Graubünden. He has already celebrated many successes as a soloist: in 2017 and 2019 at the Swiss Youth Music Competition (each 1st prize with distinction) and at the Graubünden Youth Music Competition (each 1st prize and champion), 2017 and 2018 at the Graubünden Youth Music Competition (1st prize and champion), and in 2019 1st prize in the talent competition of the Voralberg Landers Conservatory. In the years 2021 and 2022 he was able to win each time a 1st prize at the SSQW (Swiss solo and quartet competition) and in 2021 he was awarded with the Swiss Culture prize. In addition, Simon Gabriel won various prizes with the wind quartet MOTRE.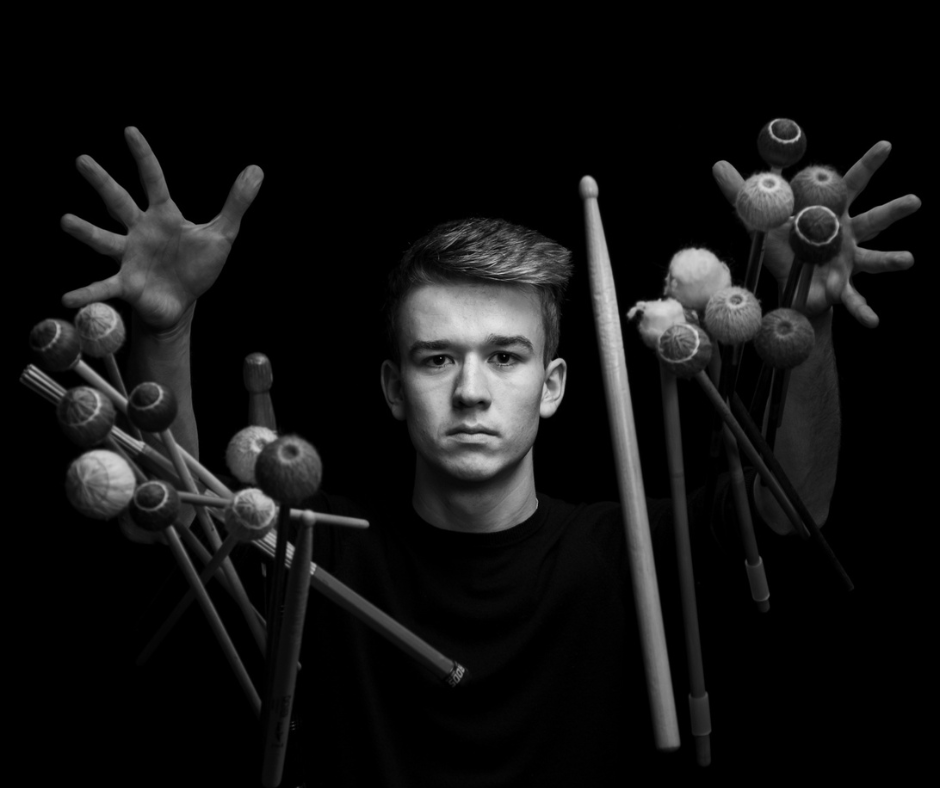 Jonas Florin Eliger – Marimba (Switzerland)
Jonas Elmiger (*1999 in Lucerne) discovered his passion for percussion at primary school and had his first drum lessons at the music school in Hitzkirch. From 2011 – 2017 he took lessons in classical percussion with Iwan Jenny. Since 2013 he has been taught by Prof. Raphael Christen on mallet instruments. In 2019 he started his studies in classical percussion at the Zurich University of Arts in the class of Klaus Schwärzler. With the ensemble 'Schappe Percussion' he became Swiss Champion in 2014 and 2017 and won the first prize with honorable mention twice as a duo at the "Schweizerischer Jugendmusikwettbewerb". 2017 he became Swiss Champion with the Snare Drum and in 2020 he won the final of the swiss "Prix Musique". In 2021 he was a prize winner in his age category at the international marimba competition 'Marimba Festiva' in Nuremberg. He has already played in different formations and orchestras as for example the Tonhalle Orchestra Zurich or the 21st Century Orchestra.